Artwork Description
The Catmolean Museum is a fun interactive imaginary cat museum. A non-fiction narrative book, celebrating world culture and museums. Take a closer look and you'll find decorative arts from around the world, with the added fun that each page is filled with cats, which you can count and admire. Not only does this book celebrate culture it is inclusive and engaging.
The Catmolean Museum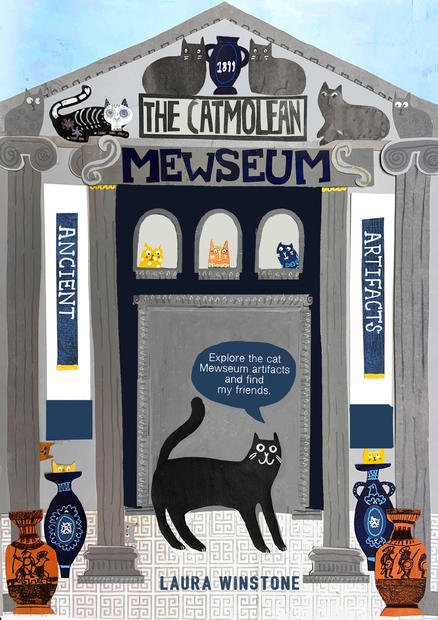 Delftware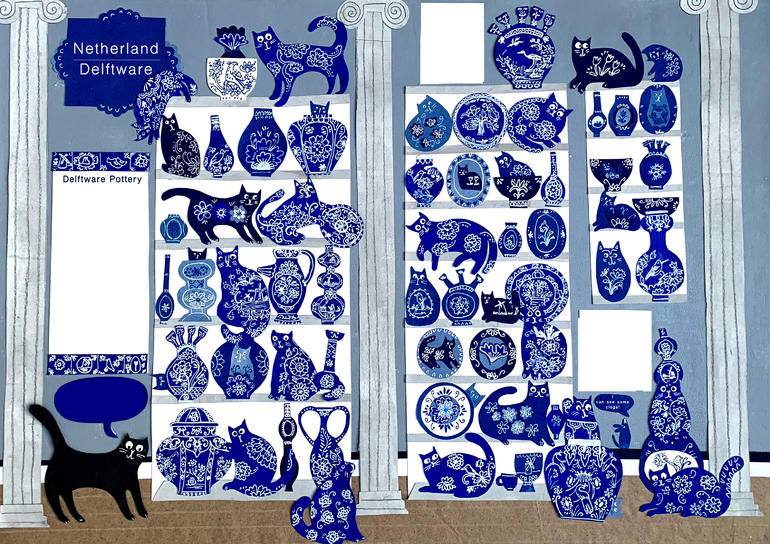 Egyptian Room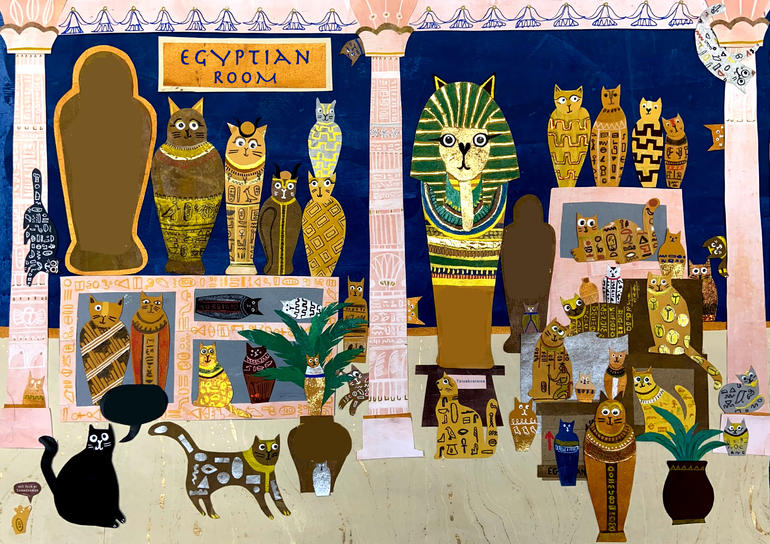 Mexican Folk Art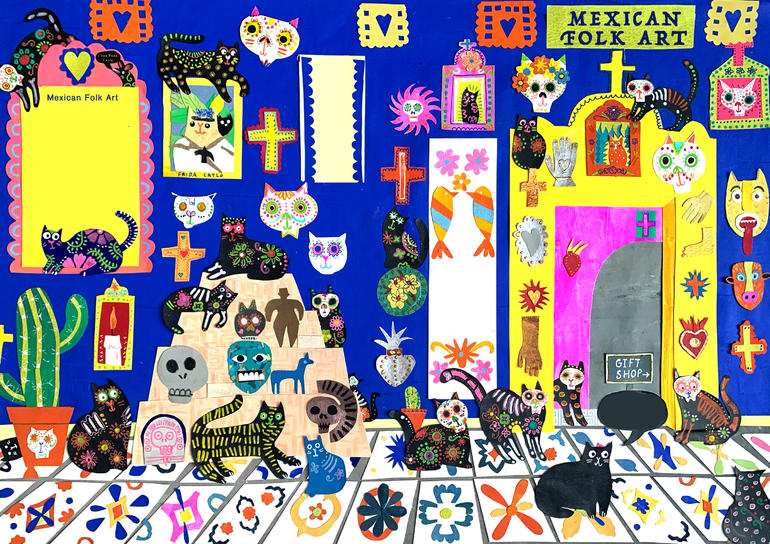 Ancient Greek Pottery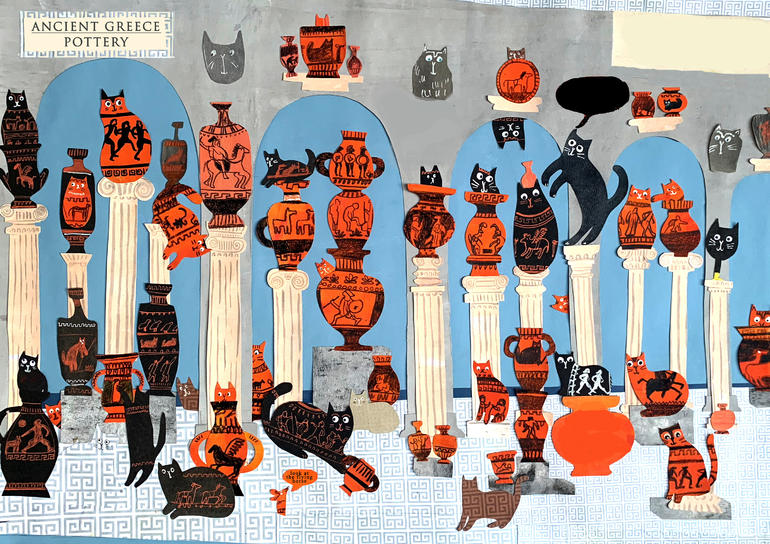 Laura Winstone
Female United Kingdom 1985 lwinstone@icloud.com
City of birth Stamford
Now lives & works in Norwich
Techniques used Paper collage, paint, drawing.
Published/Unpublished Not published