Artwork Description
This story is as short (or as long) as an entire day. It starts like a normal day, when the sun rises and it ends, of course, when the sun sets (if we were to be bats, we would be telling a whole different story). A girl leaves home ready to go on a hike. On her way, she finds a large post sign mysteriously pointing towards different directions. Which one shall she follow? The primary colours, the four basic directions and the vast landscapes will accompany us throughout this wordless story.
Sign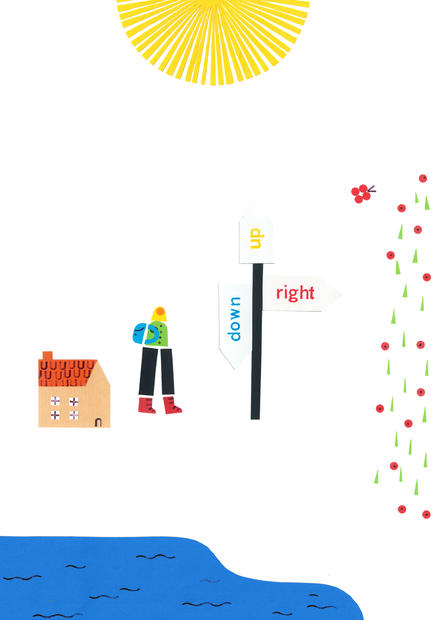 Up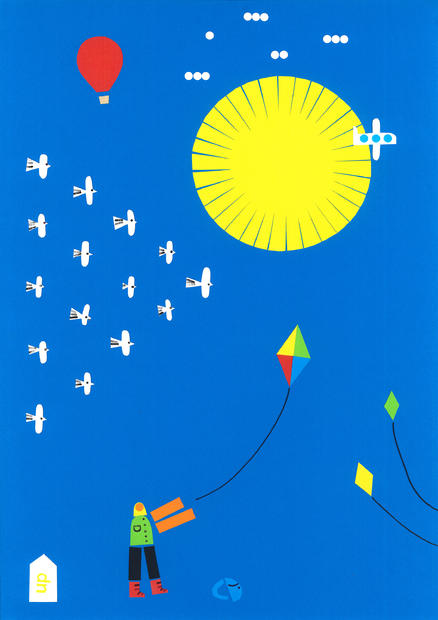 Right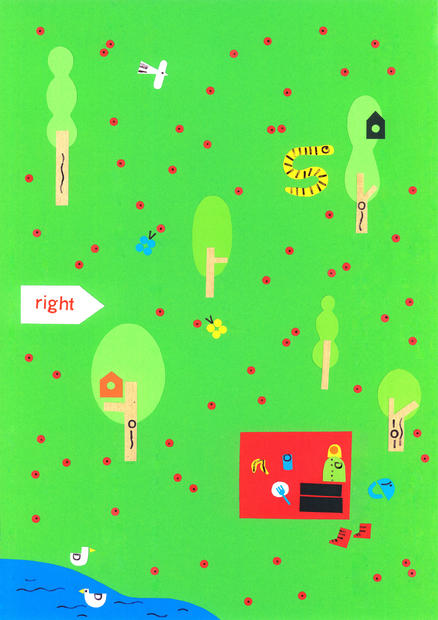 Down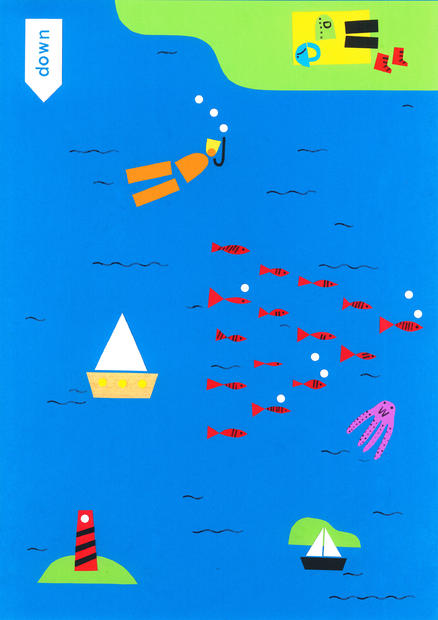 Home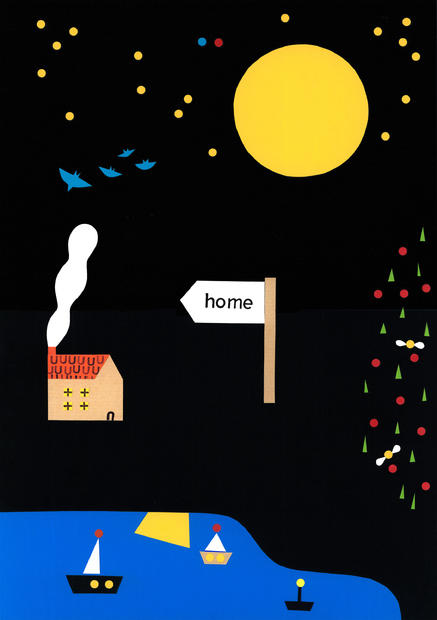 Maria Coll Sagué
Female Spain 1992 mariacollsague@gmail.com
City of birth Barcelona
Now lives & works in Barcelona
Techniques used Collage and stamping (well, and glue stick, scissors, ink, a little bit of photoshop and a punching machine).
Published/Unpublished Not published