Artwork Description
This is a graduation project based on my own experience when I surf. It is a story of surfers whose wild nature wakes up when they compete with each other to take the greatest waves. After the ride they are human again and exchange a friendly high-five as good competitors. I wanted to create illustrations with a vibrant atmosphere to give the audience some thrill. I researched surfing photographs from the eighties when fluorescent wetsuits were in fashion and applied them as a colour theme.
Surfers wait for waves in the sea.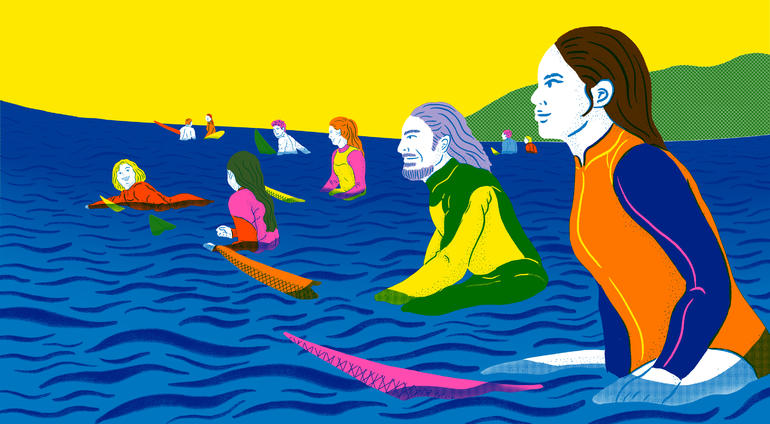 As surfers compete with each other to ride the wave, their wild nature is awoken and they become animals.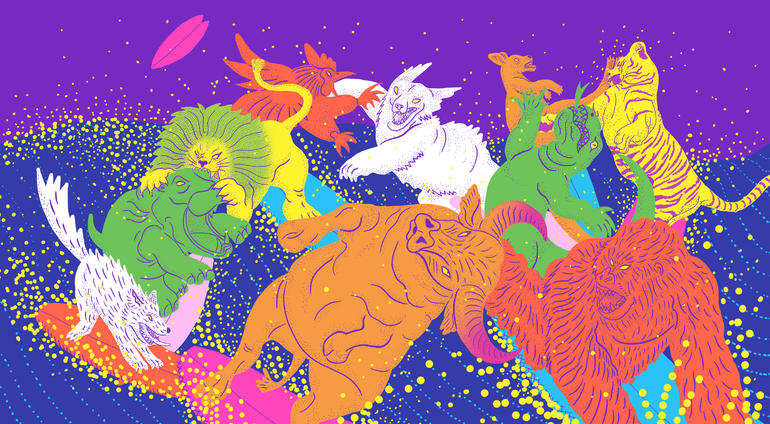 While the surfers were fighting, a huge wave hit them.
Surfers fell off their boards and thrashed wildly in the water.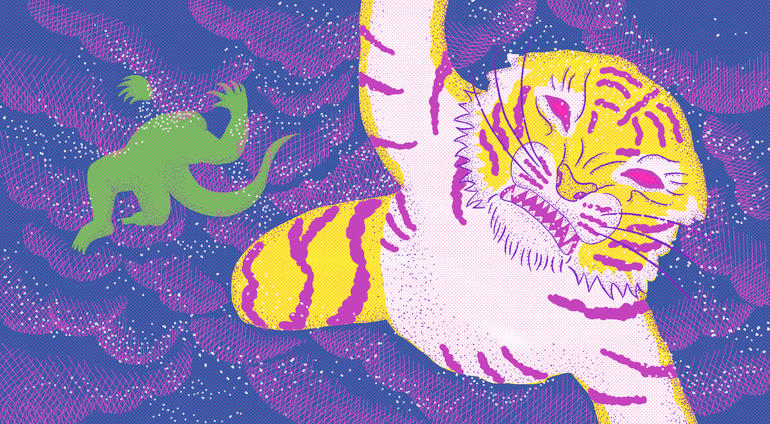 At sunset, surfers finished surfing and returned human.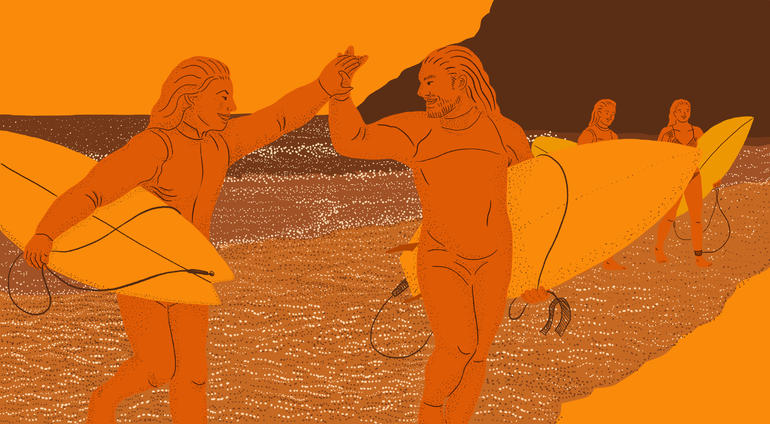 Moonyo Lee
Female South Korea 1987 moonyo.book@gmail.com
City of birth Daejeon
Now lives & works in Seoul
Techniques used Digital
Published/Unpublished Not published