Artwork Description
A song, or a prayer, to educate to respect nature and establish a relationship of mutual exchange between men and trees. A major topical issue, environmental exploitation is shown with brilliant colours and a choral text. This story encourages us to go beyond human arrogance and plant new seeds of hope and forgiveness.
We loves trees, they always protect us and take care of us.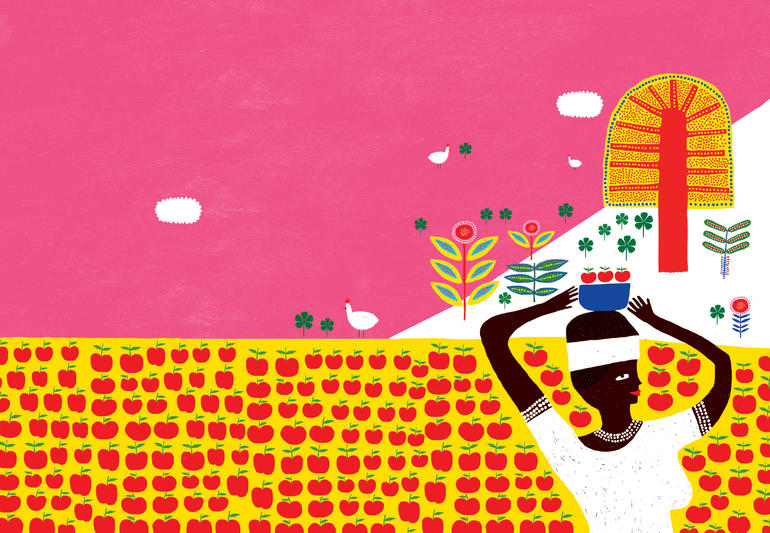 They are food and medicine. They are source of wisdom.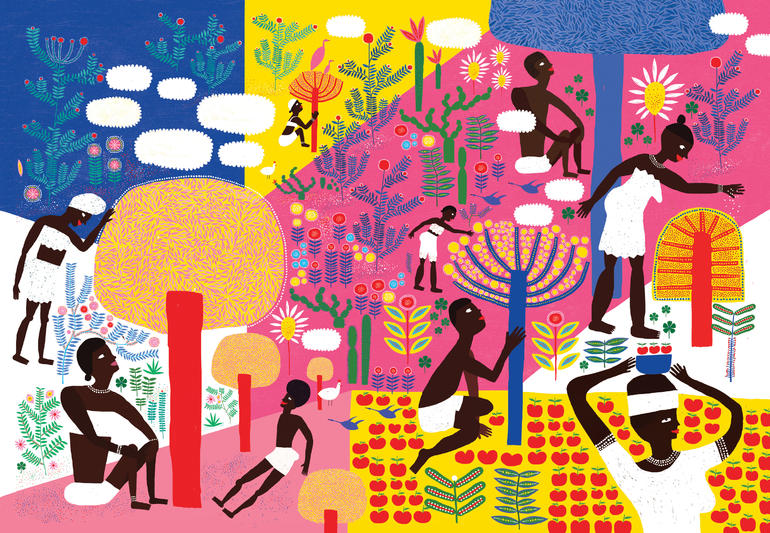 A deep sadness invaded us.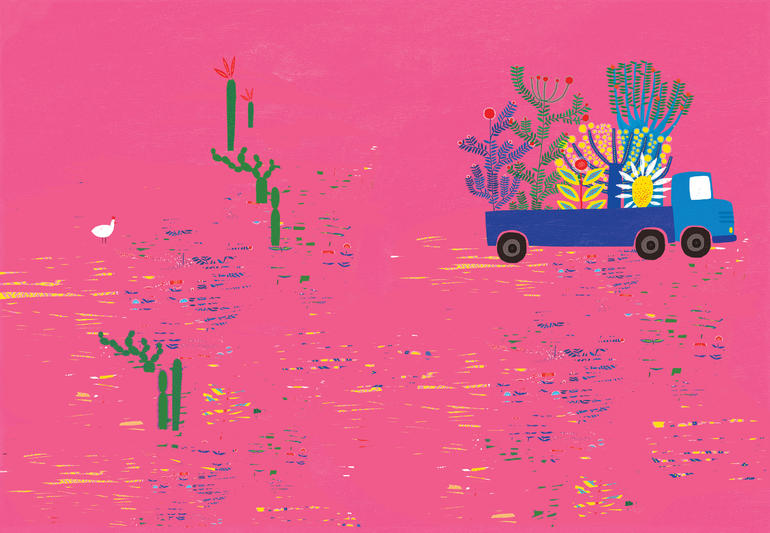 People from other lands broke our hearts.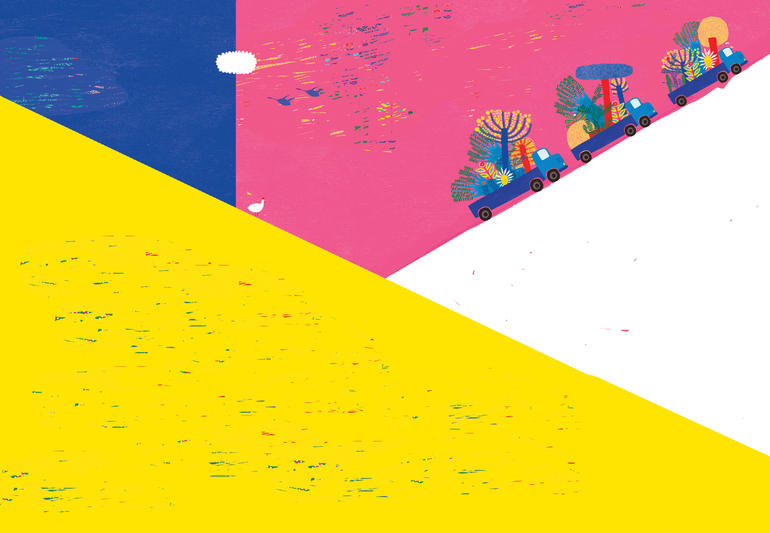 We asked the moon and the stars to forgive those brutes; they do not know trees are our sacred treasure.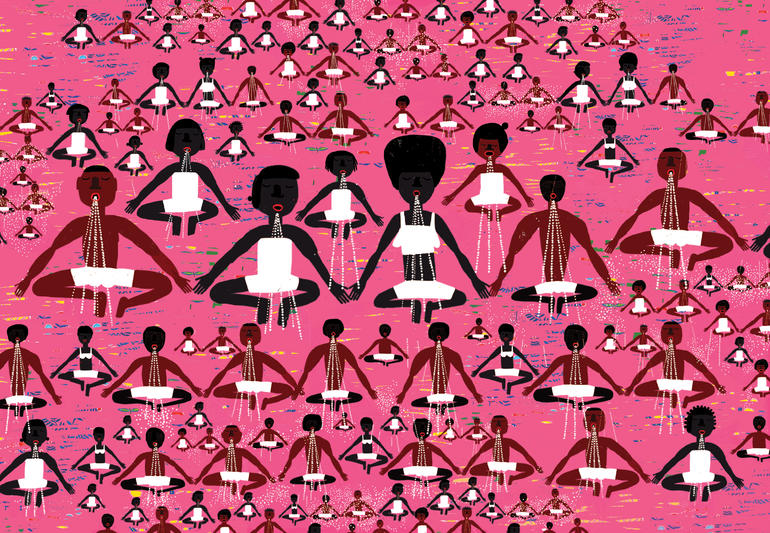 Vanina Starkoff
Female Argentina 1981 vanina.starkoff@gmail.com
City of birth Buenos Aires
Now lives & works in Rio De Janeiro
Techniques used Acrylic and digital
Published/Unpublished Published
Publishing date 2017
ISBN Number 9788865801710
Publisher Il Leone Verde