Artwork Description
This story is about three little gilts and how they come up with a plan to get rid of the wolf after reading the famous tale The Three Little Pigs. The three protagonists are sure they can trick the evil wolf with a funny and witty plan. Will they succeed?
the plan of the little pigs.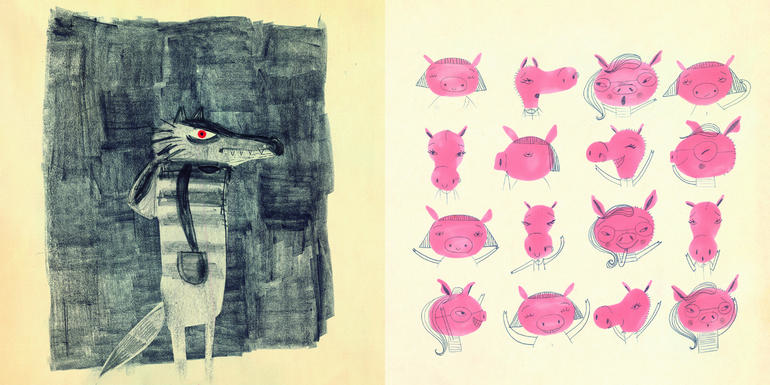 the plan of the wolf.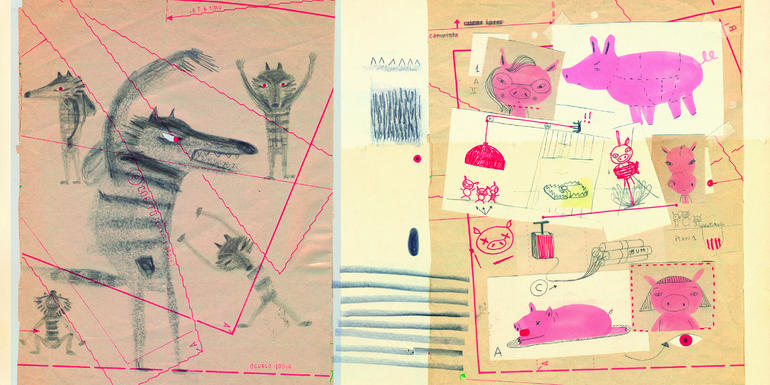 working together.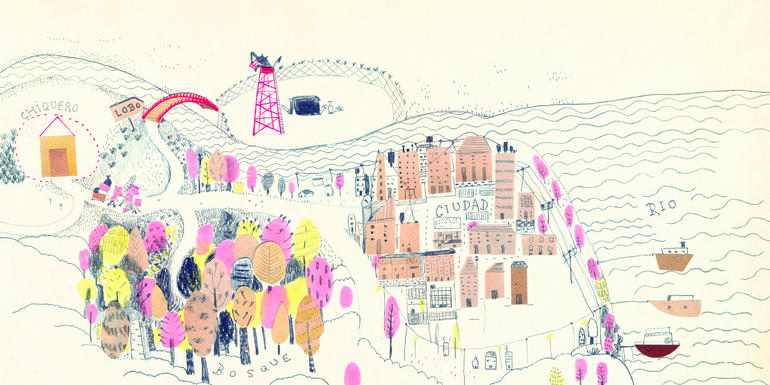 the plan worked.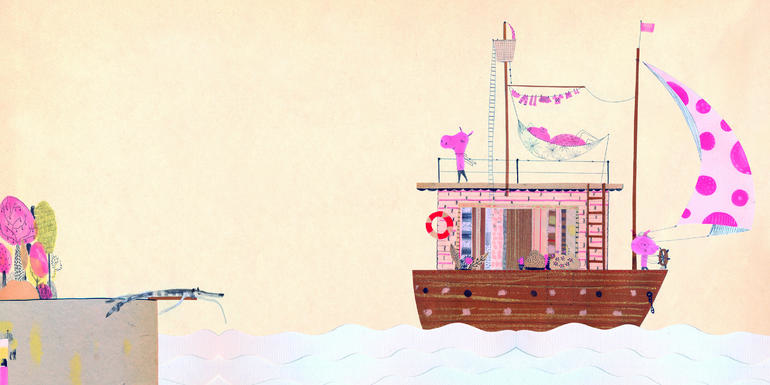 Travel album.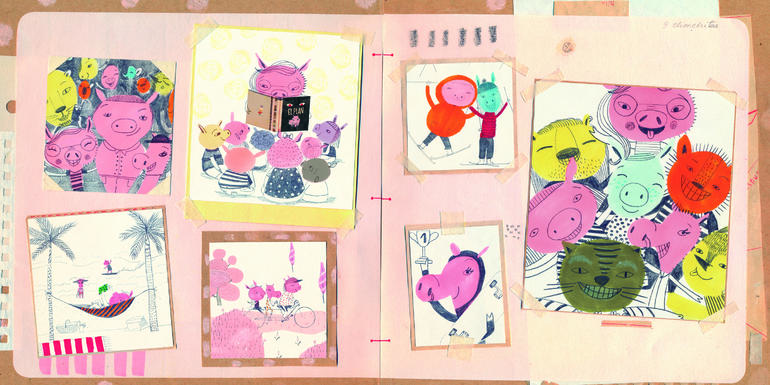 Eva Mastrogiulio
Female Argentina 1980 evamastrogiulio@gmail.com
City of birth Buenos Aires
Now lives & works in Buenos Aires
Techniques used Paper collage, pencil, oil pastel and graphic marker
Published/Unpublished Published
Publishing date 2019
ISBN Number 978-987-3967-38-2
Publisher Calibroscopio