Artwork Description
This is the story of Wilbur who can't get to sleep. At night, when everybody else is resting, he awakes all the other animals in the jungle to ask them why he can't sleep. Let's see what happens in the following morning, when Wilbur finally feels tired after flying around all night and the other animals start to wake up... Story and texts by Davide Cali.
Wilbur cannot sleep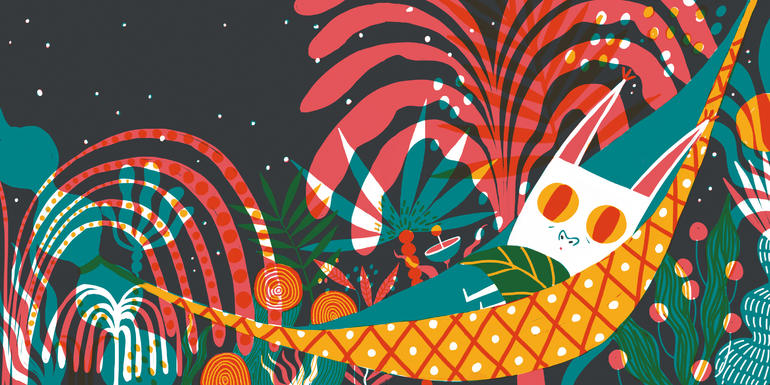 why can't I sleep?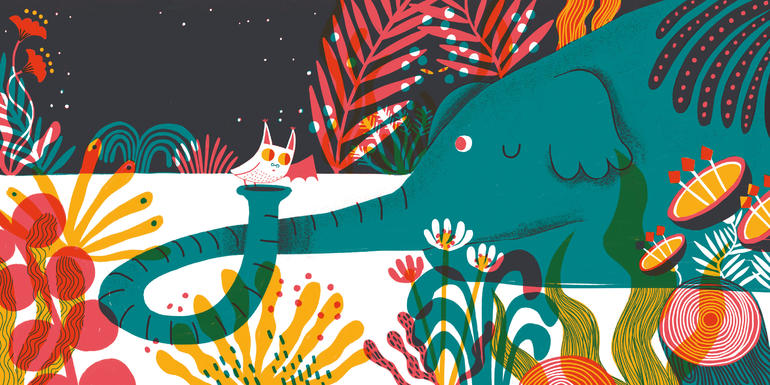 The whole jungle wakes up with the sun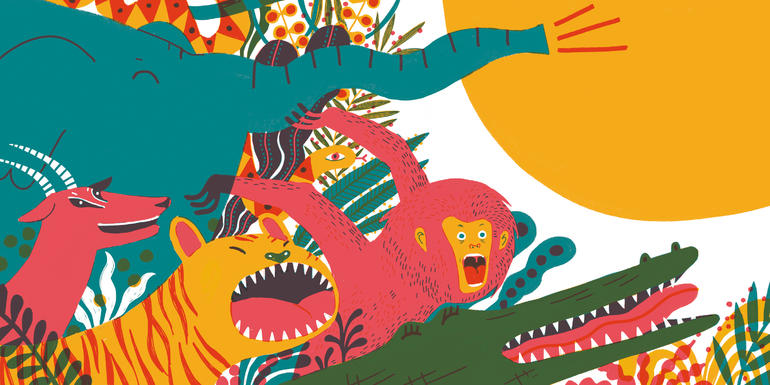 Hey! Will you let me sleep, please?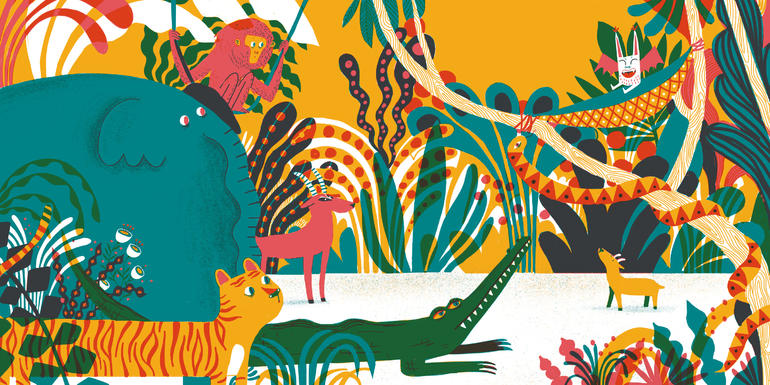 What?!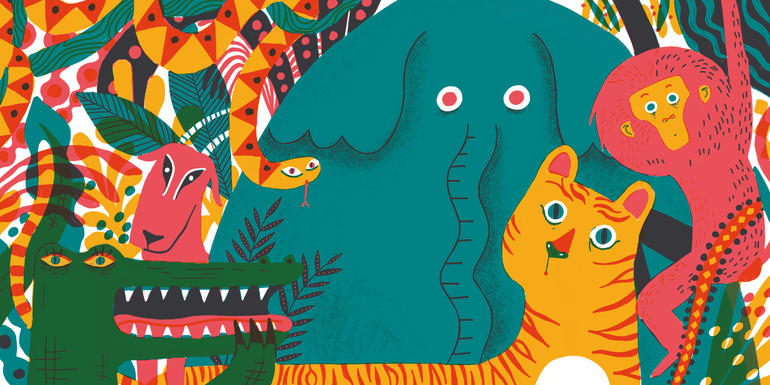 Anna Aparicio Català
Female Spain 1991 anna.aparicio.catala@gmail.com
City of birth Barcelona
Now lives & works in Barcelona
Techniques used Digital and Photoshop
Published/Unpublished Published
Publishing date 2020
Publisher Nube Ocho