Artwork Description
This easily readable book for children contains facts about the Metro. Children will discover new words and concepts about the world of subways and about the people who work to make them run.
Cover of the book "About the Меtro."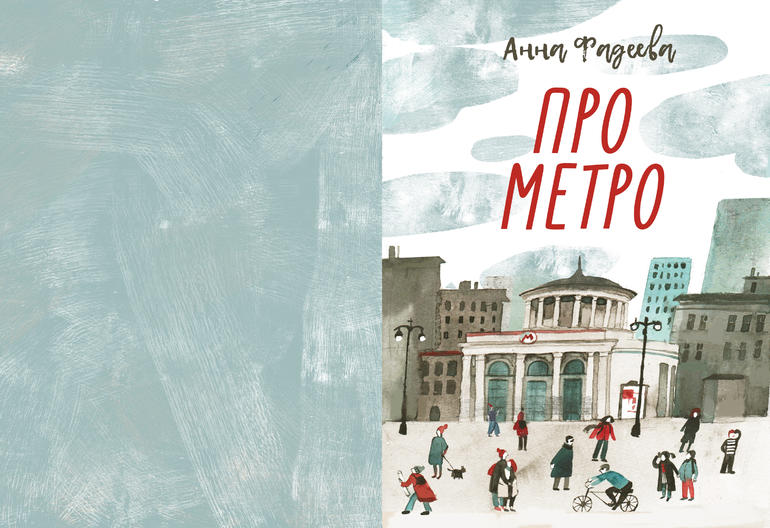 Illustration inviting little reader into a book.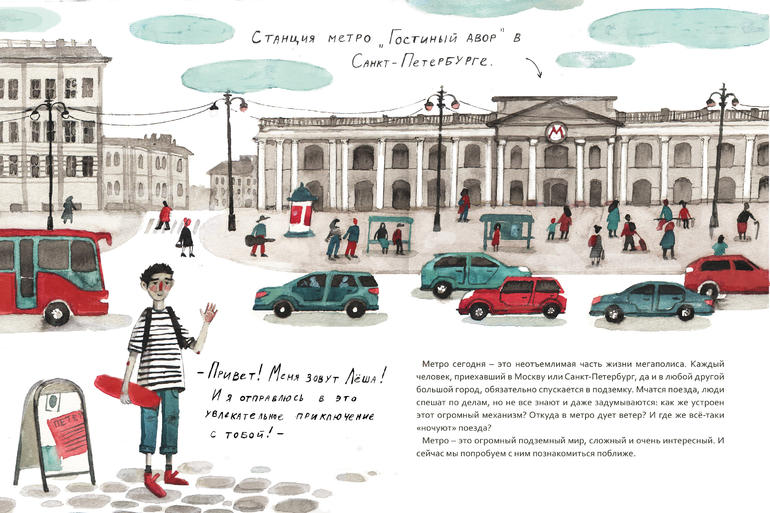 Illustration about the world's first metro. The history of the London Underground.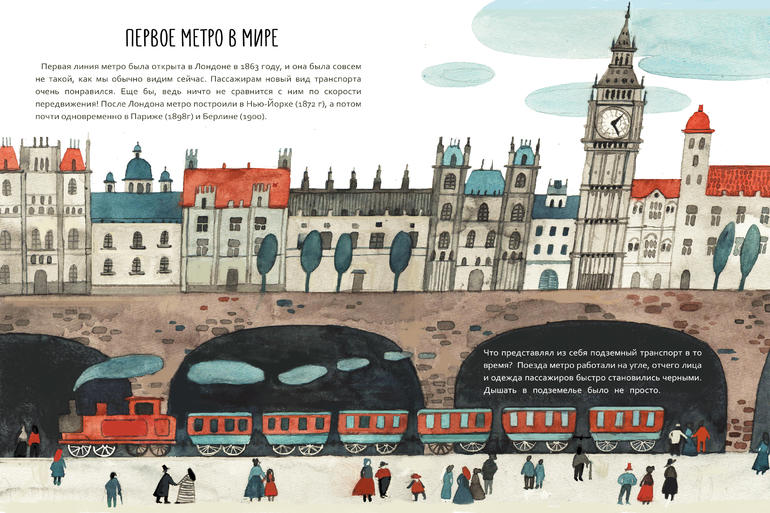 Illustration of the opening of the metro in the USSR.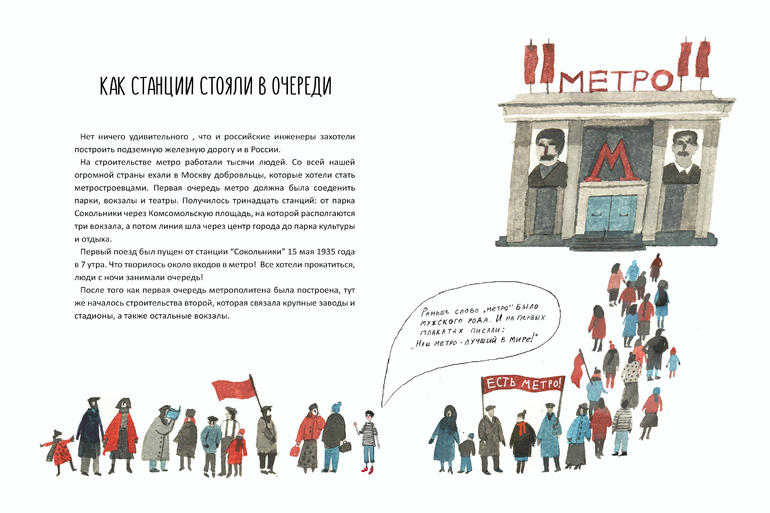 Here is the nightlife of trains at the depot.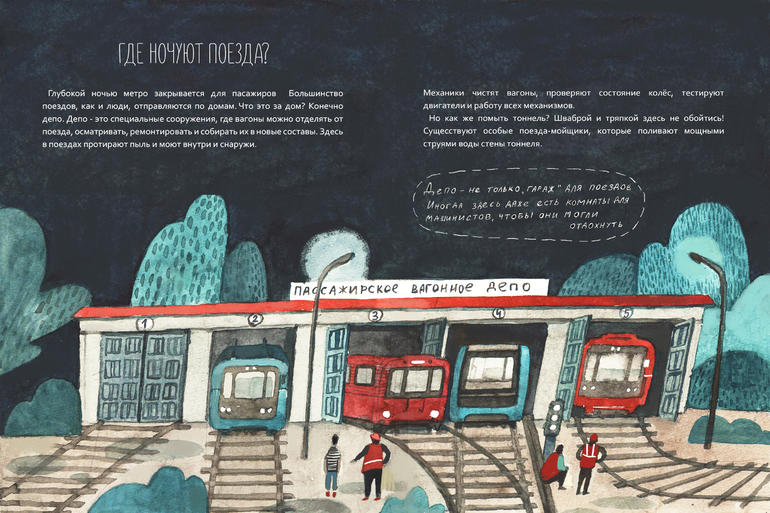 Anna Fadeeva
Female Russia 1994 fadeevaanka@gmail.com
City of birth Togliatti
Now lives & works in Saint-Petersburg
Techniques used Watercolour and Photoshop
Published/Unpublished Not published