Artwork Description
Every person has shortcomings and weaknesses. Recognising one's potential and developing it leads to success and perfection. This picture book intends to teach children to spend more time understanding their potential and abilities, and not being disappointed or afraid of their weaknesses. Cathy, an extra-long cat whose length provides her pros and cons, will guide kids through accepting their differences.
Cathy is playing hide and seek, can her friend find her?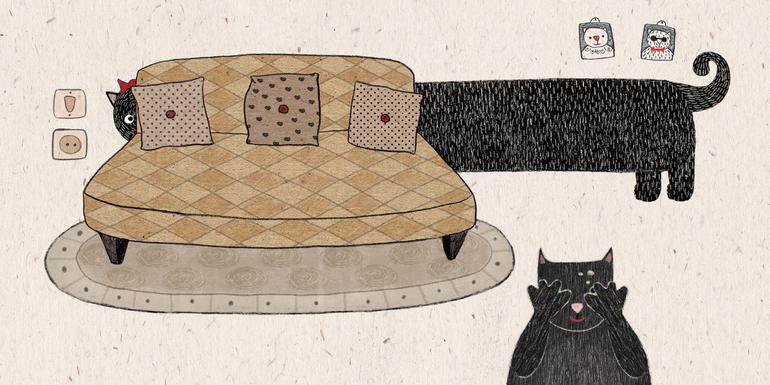 She could not fit in the photos.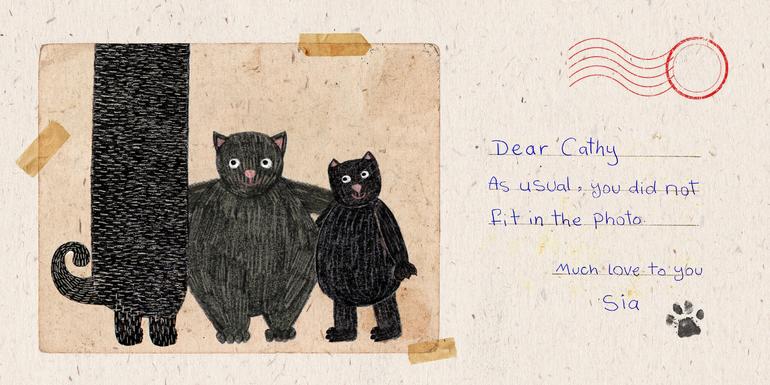 However this difference have some benefits for her, She can have a nice gathering with her friends.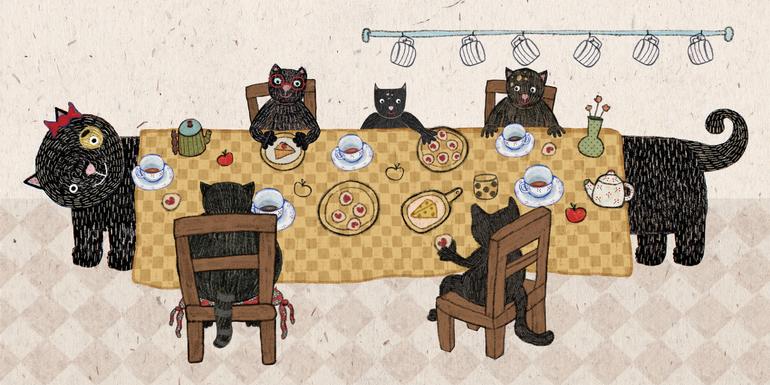 She can help her friends pass the puddle while playing.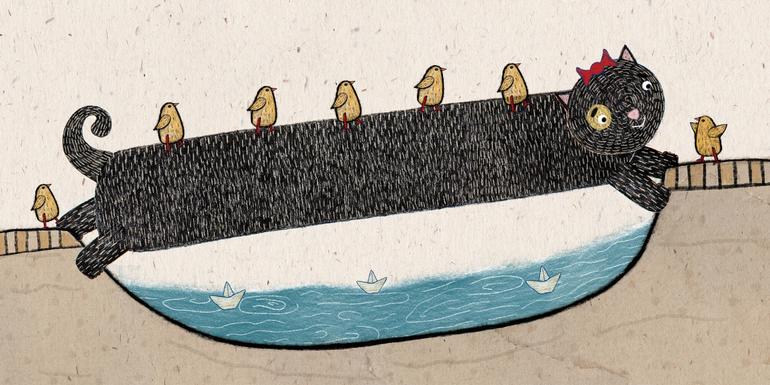 And best among them, Cathy can turn off the light whenever she is asleep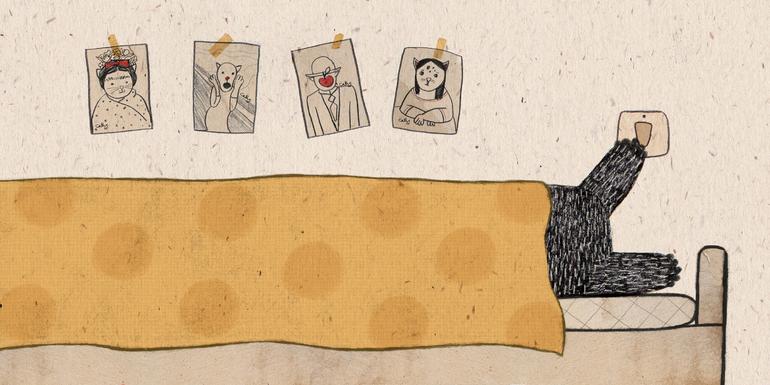 Donya Maghsoudlou
Female Iran 1986 donya.maghsoudlou@gmail.com
City of birth Gorgan
Now lives & works in Tehran
Techniques used Pencil, Digital
Published/Unpublished Not published