Artwork Description
A girl contemplates her future while she people-watches at the local outdoor pool. Choices, both insignificant and life-changing, are all around us. Whether we want to make a splash or just dip our toes into new experiences, there is always a decision involved. Profound and humorous, "Choices" encourages readers to value the power behind their thoughts and actions.
Little choices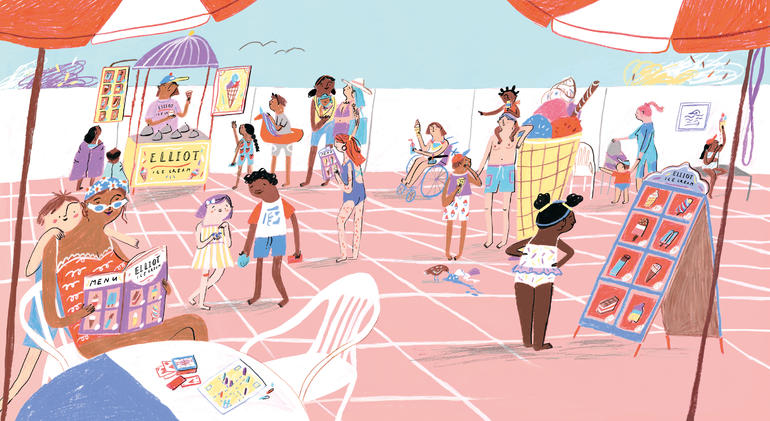 Bigger choices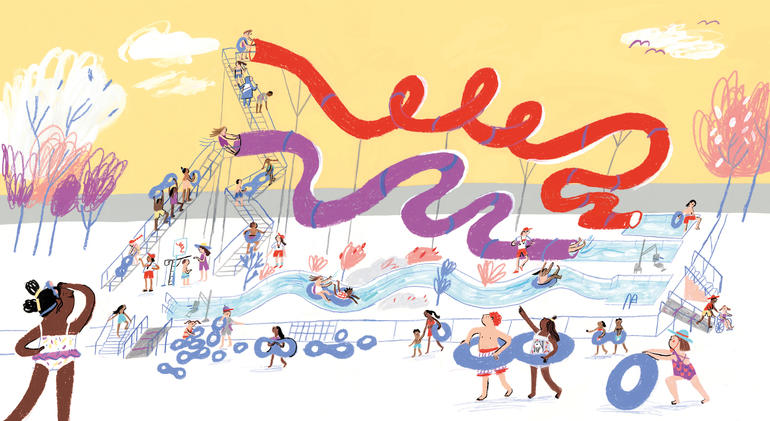 You can choose to stand out or to blend in with the others.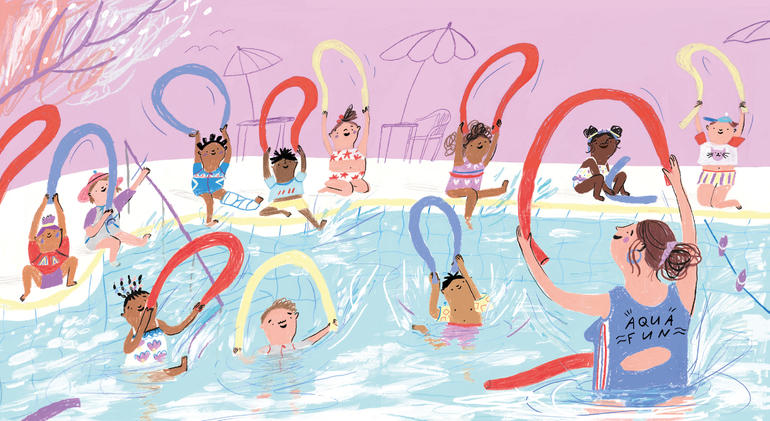 Some choices are easy, but some take more time.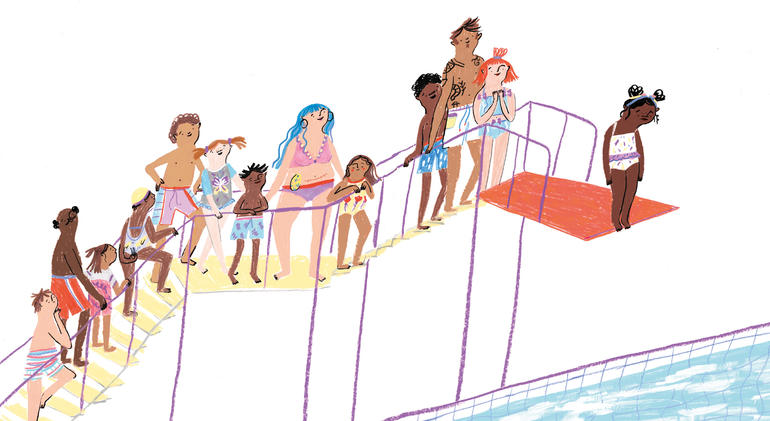 Make sure to always follow your heart!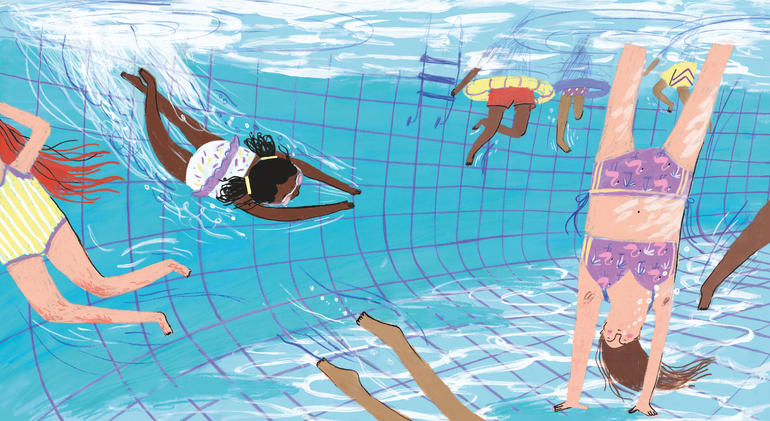 Roozeboos
Female Netherlands 1994 annerooskleiss@gmail.com
City of birth Arnhem
Now lives & works in Rotterdam
Techniques used Crayons, pencil and ink on colored paper. Edited digitally.
Published/Unpublished Published
Publishing date 2021
ISBN Number 9781786285645
Publisher Choices, published by Child's Play (United Kingdom)