Artwork Description
This is a series of adventures that I used to imagine when I was a child. I was always slow going to the dinner table. In my imagination, the bedsheet would be my cloak, and I would pretend to let myself fall and get back on my feet over and over again. I would walk with my toy dog and talk to it. A drop of ketchup would be a pit of fire to be crossed with an all-mighty jump… 'Your food is getting cold', Mom would say, but nothing kept me away from my adventurous reverie.
Put on a coat and take a weapon.

I went on till early morning.

Hear the birds flapping their wings and singing from the morning.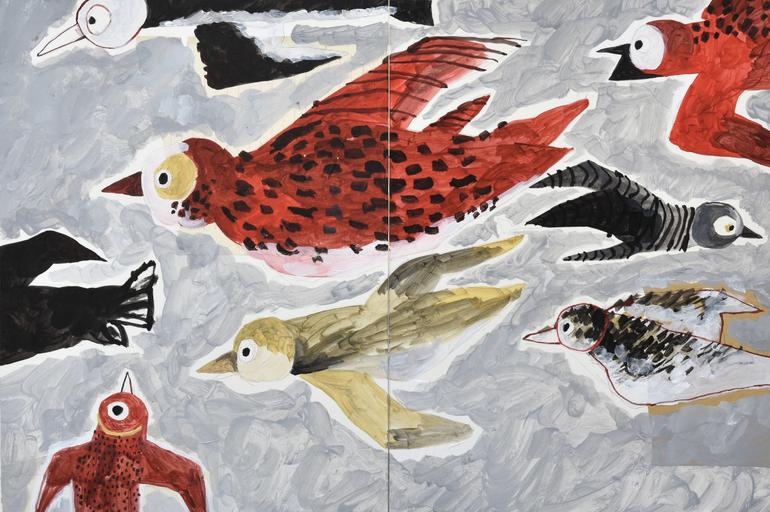 I stepped over the crocodile's throat.

Give it your full attention!

Yichen Liu
Female China 1999 610032416@qq.com
City of birth Tai'an
Now lives & works in Jinan
Techniques used Acrylic, pencil and collage
Published/Unpublished Not published